No doubt you've seen the Blue Yeti microphone being advertised everywhere.
If you're in the market for a new desk mic, it can be tempting to jump on the bandwagon and get one.
But if you're looking for more bang for your buck, there are plenty of alternatives out there that will work just as well as the coveted Yeti!
In this post, we'll review 5 of the best blue yeti alternatives — that will give your recording set up a much-needed refresh.
Why Buy a Yeti Alternative?
Whether you're looking to upgrade from your current microphone, or you're thinking of buying your first one, the Blue Yeti is a common go-to choice.
If you're not familiar with the Blue Yeti brand, it's an American company that started out making high-quality studio microphones.
Their Yeti series has become particularly popular because of how good they sound for both vocals and acoustic instruments.
There are many reasons you may want to purchase a Yeti alternative.
First, they offer a more affordable price point than the Blue Yeti.
Second, they are less expensive than other top-of-the-line models like the Neumann U 87 or the AKG C 6000 S.
Third, these microphones have been shown to be just as good for vocals and acoustic instruments when compared to some of their more expensive counterparts in side-by-side tests.
Fourth, they're often compatible with other devices that the Yeti isn't such as cameras and video games consoles.
Fifth, these mics come with easy on and off switches so you don't need to worry about batteries running out during your recording session!
———————————————————————————————————————————–
Related Guides:
———————————————————————————————————————————–
9 Best Blue Yeti Microphone Alternatives
1. Rode NT-USB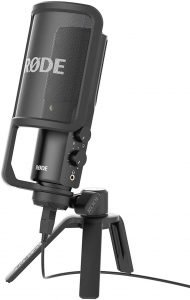 The Rode NT-USB is a condenser microphone that comes with USB and XLR outputs and is compatible with Macs, PCs, iOS devices (iPad, iPhone), and Android devices. It's a versatile option that can be used both as an instrument and vocal microphone thanks to its cardioid polar pattern. The NT-USB features zero-latency headphone monitoring that lets you hear what you're recording in real-time and is currently the second most popular of our listed alternatives to the Yeti.
2. Blue Snowball iCE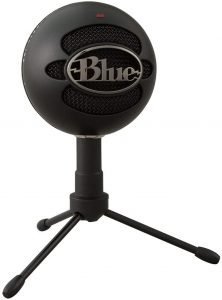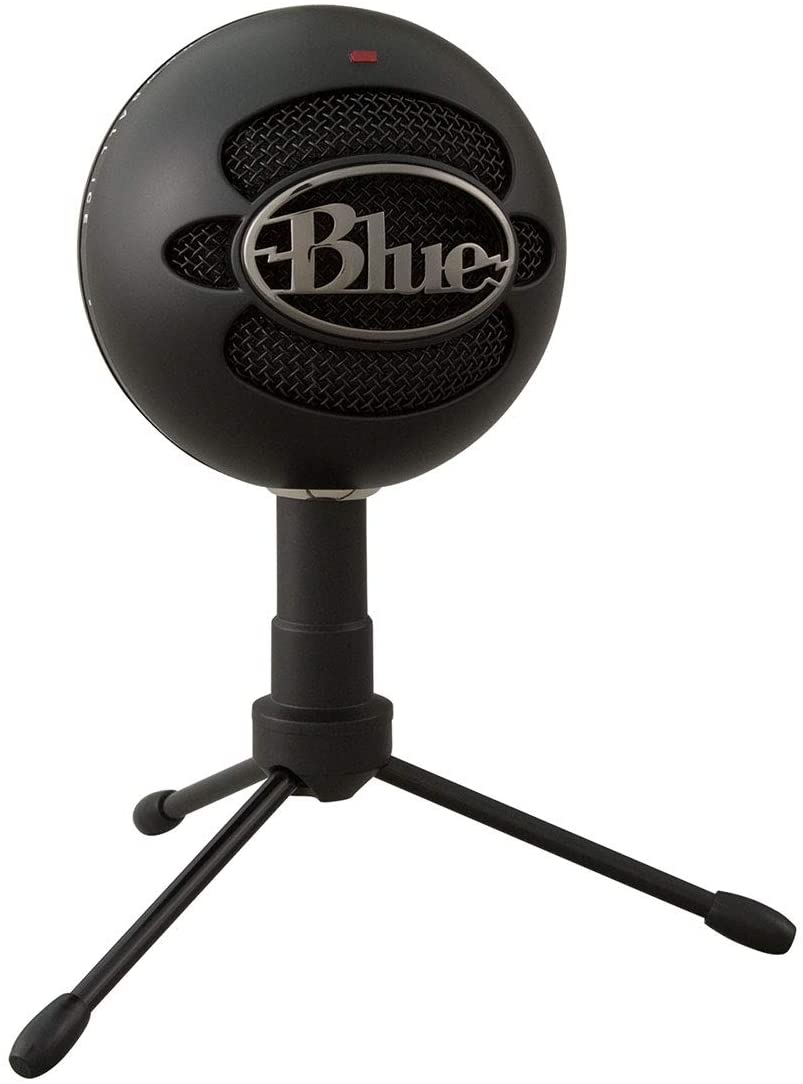 The Blue Snowball iCE condenser microphone by Blue is a great option for those who are looking to make the jump into studio recording or those who are looking to add a microphone to their podcasting setup. It's compact, extremely portable, and provides a good sound quality for the price. At this point in time, it has around 1700 reviews on Amazon and is ranked as the number one bestselling microphone in its class.
3. Samson (SAGM1UPRO)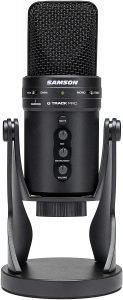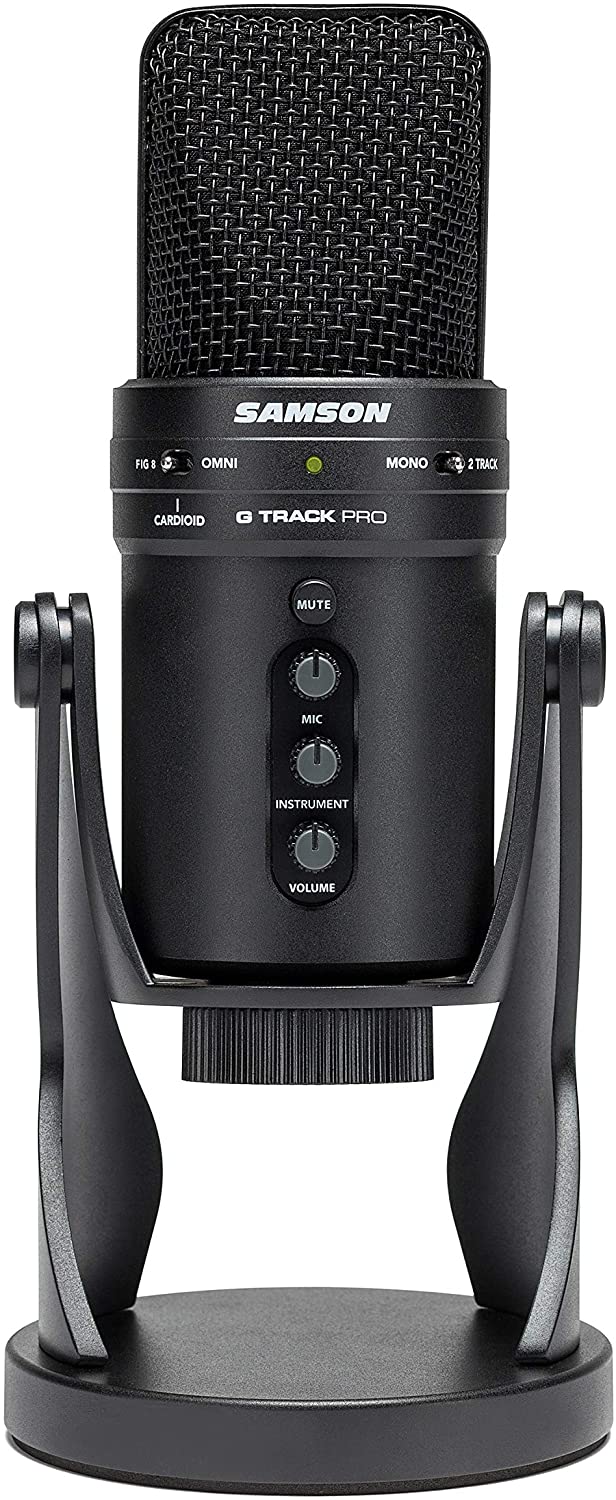 The Q2U is manufactured by Samson and is a dynamic mic that has a cardioid polar pattern and comes with a gold-plated XLR-3 connector.
SAGM1U-PRO is one of the best-selling mics on Amazon, as well as a ubiquitous choice for bands who want to upgrade from their usual condenser-style microphones or who just want to experiment with a different type of mic on stage.
4. Razer Seiren X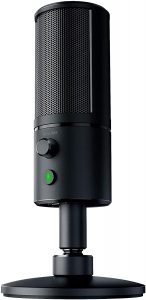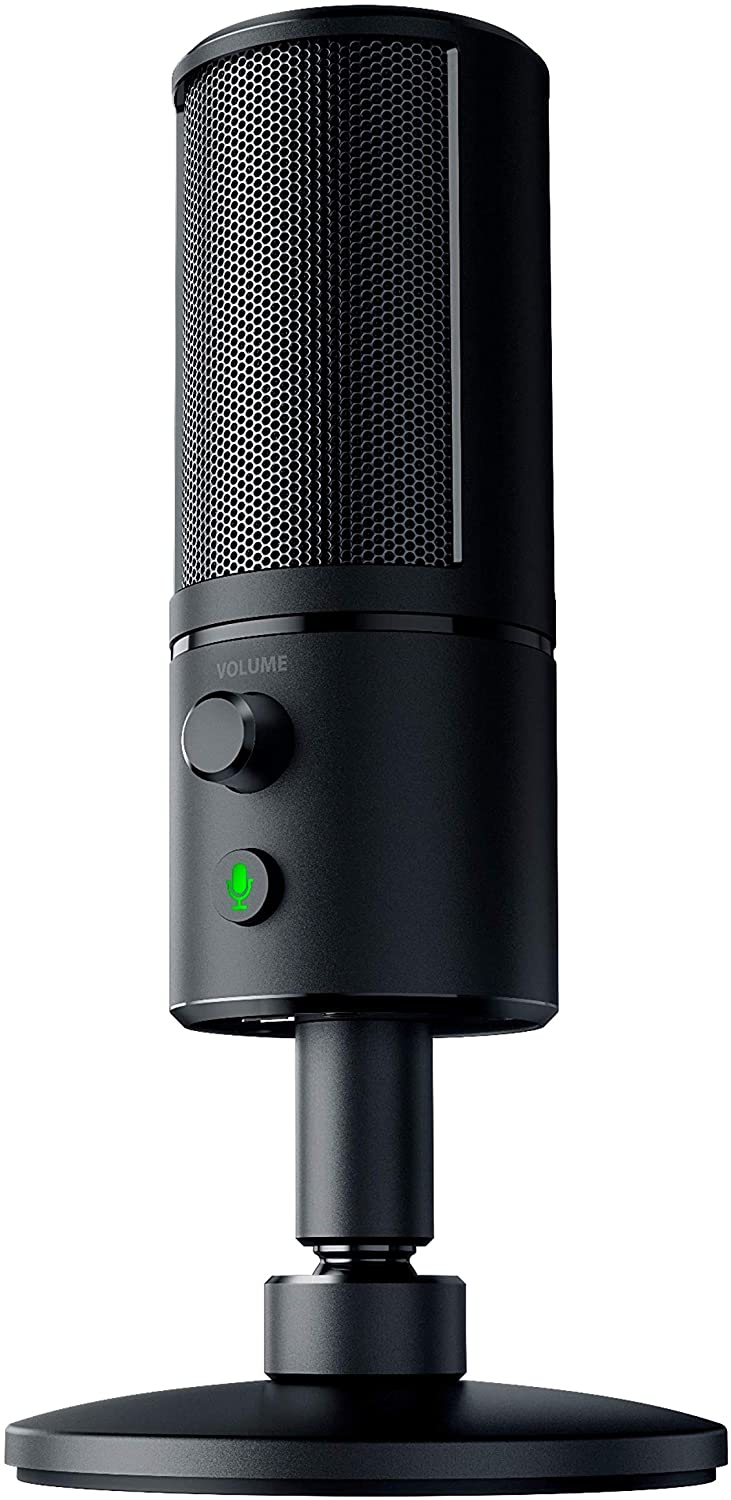 The Razer Seiren X condenser microphone by Grace is a popular choice for those who are looking to record both vocals as well as instruments as it comes with an instrument and vocal switch. It's also one of the most affordable of our reviewed alternatives to the Yeti, which makes it a great option for those on a budget.
5. Audio-Technica AT2020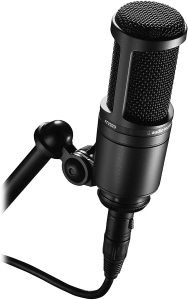 The AT2020 condenser microphone is a popular choice among home recorders and podcasters — it's one of the best-selling condenser microphones in its class and comes with switchable polar patterns (cardioid, omnidirectional, and figure-8) as well as switchable attenuation pads (loose or tight). It's an extremely popular option for those who are looking to upgrade from their usual USB headset!
6. HyperX QuadCast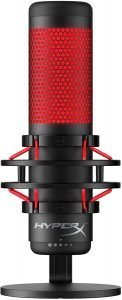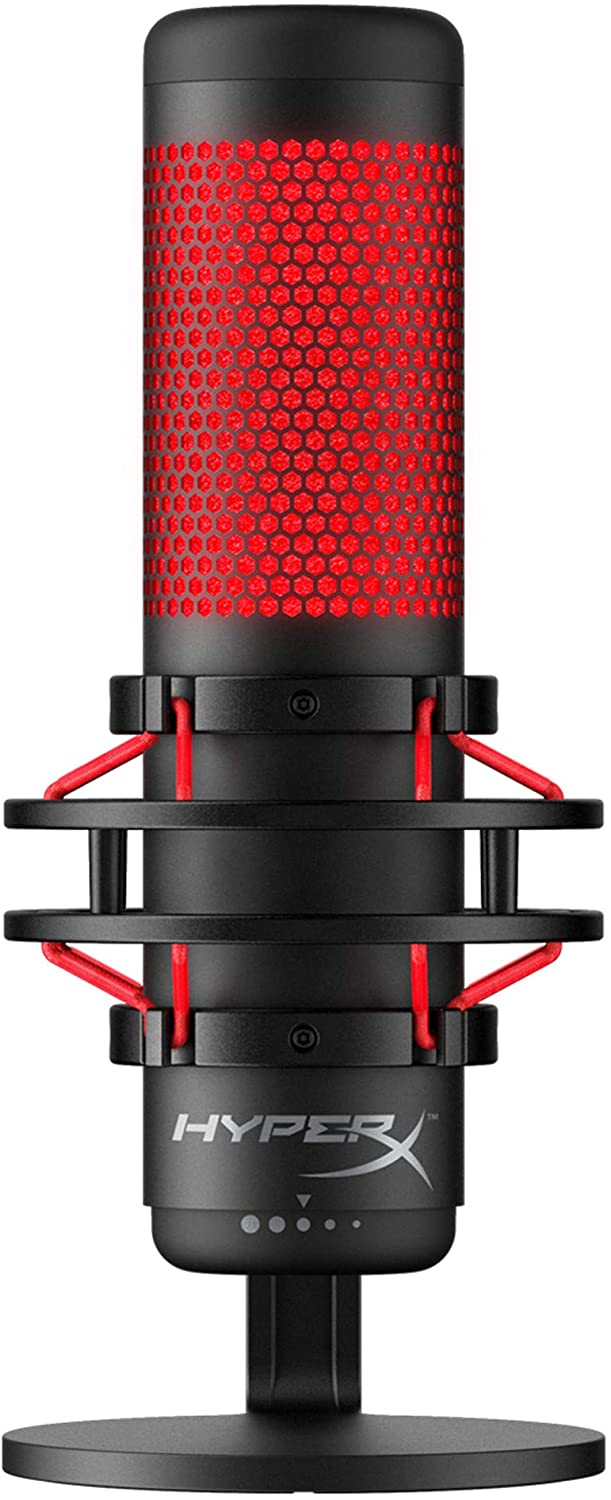 The HyperX is a miniature condenser mic that comes with USB, XLR, and 3.5mm outputs. It's extremely affordable and can easily be slipped into your device or set up as a standalone microphone in your recording setup. It's one of the most popular among our other thrown-together alternatives to the Yeti!
7. Audio-Technica AT2035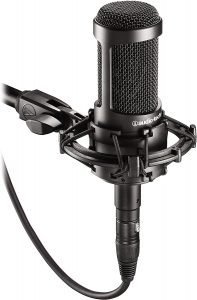 The AT2035 is a versatile condenser microphone that can be used for a range of purposes, whether it's vocals, acoustic instruments, or capturing audio at sporting events. The cardioid polar pattern and the wide frequency response ensure high sound quality.
8. Shure SM57


The Shure SM57 is a condenser microphone that comes with a small form factor and can be used in conjunction with other mics to create highly professional recording setups. The cardioid polar pattern ensures the best sound quality.
9. Tascam DR-05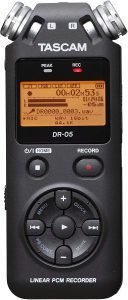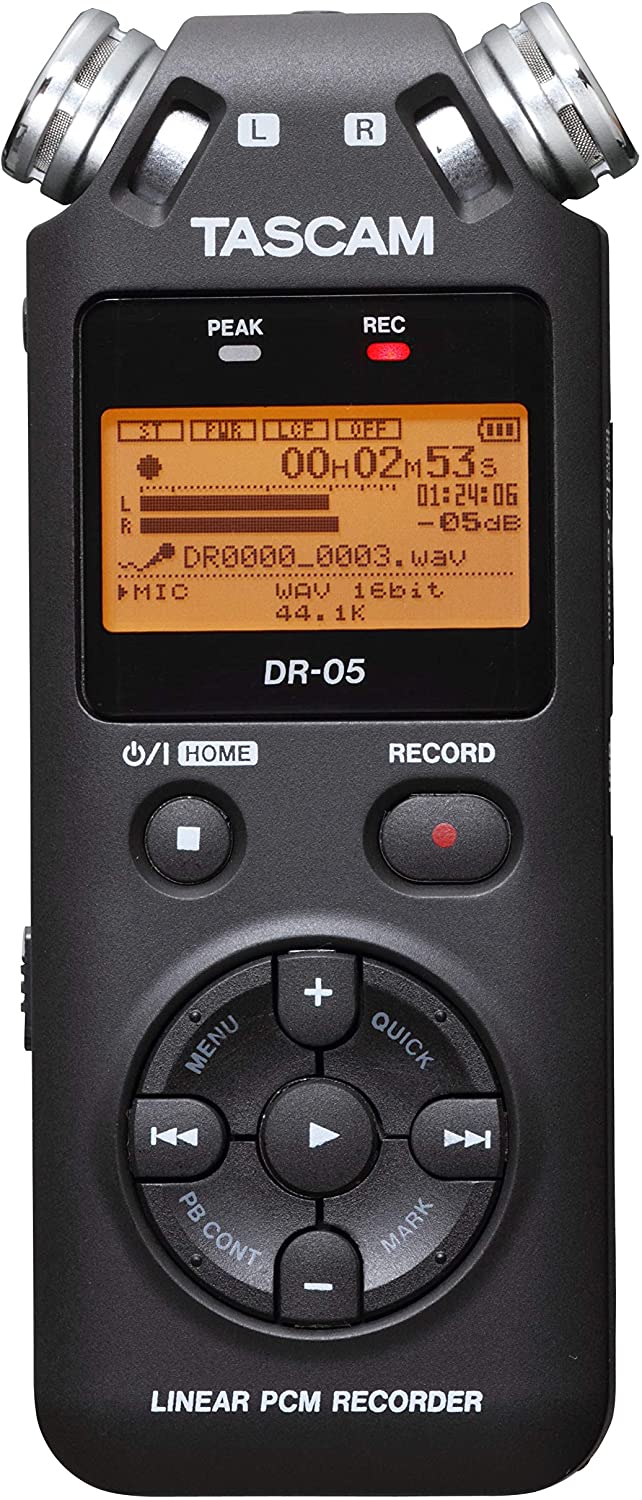 The DR-05 by Tascam is a compact audio recorder and USB interface that connects directly to your computer or smartphone/tablet and allows you to record in high-quality 24/96. It's a great alternative to the Yeti if you prefer the convenience of recording with a standalone audio recorder rather than an all-in-one microphone.
FAQs
What is better than the Blue Yeti?
There is not a microphone that is better than the Blue Yeti. The Yeti is a completely integrated, plug and play microphone. The best alternative is to look at microphones that are used by streamers and other content creators.
Is the Blue Yeti worth it?
The Blue Yeti is worth it solely because of the quality that comes from the integrated microphone.
Is Blue Yeti better than blue snowball?
Yes, Blue Yeti is better than the Blue Snowball. The quality of the sound coming out of the microphone is much higher and the sound quality is much more accurate.
Why the Blue Yeti is bad?
I have the following grievances with my Blue Yeti microphone:
1) It is not portable and can only be used close to the computer (10′ max) because it needs an additional XLR cable.
2) You need a good quality XLR cable that is not flimsy or thin otherwise it could break in as little as a few months.
3) The microphone is heavy and bulky if you needed to move from one room to another.
4) I don't have any space on my desk for it with all of my other items and cords plugged in now there will be even more cords/items hanging off the side of the desk.