The shotgun microphone is one of the most popular mics in filmmaking.
The shotgun mic is a directional mic, which means that it picks up sound from a specific direction.
This allows filmmakers to be able to get more control over what they are filming.
With the right boom operator, you will be able to capture sound as if you had been aiming the camera at everything all the time, even when the camera is pointing away from your subject.
Shotgun Mic Types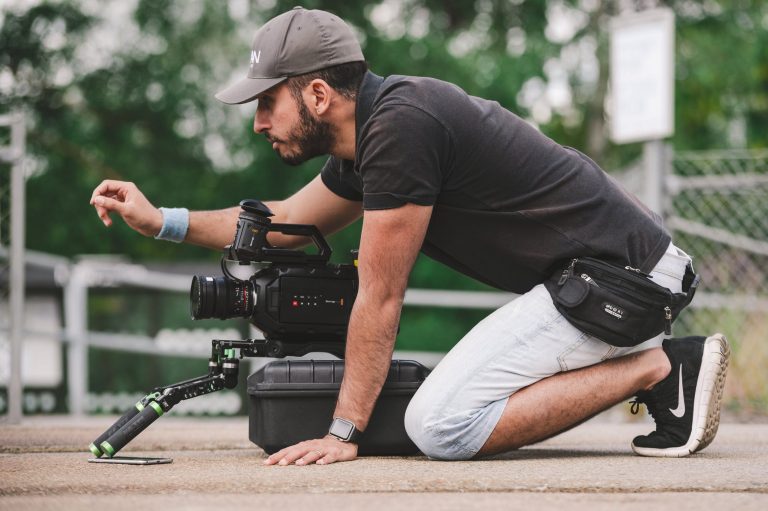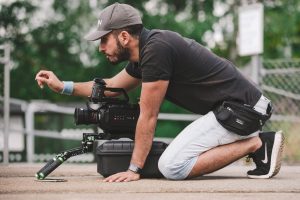 There are three main types of shotgun mics. The first one is called a hypercardioid shotgun.
This type of mic captures about 70 to 90 degrees off the front end of the mic.
The other type is called an omni-directional or figure 8 mic that picks up sound from all directions in a 360-degree radius.
The third type is called a bi-directional shotgun, which functions similar to the hypercardioid but is wider.
Different Uses of Shotgun Microphone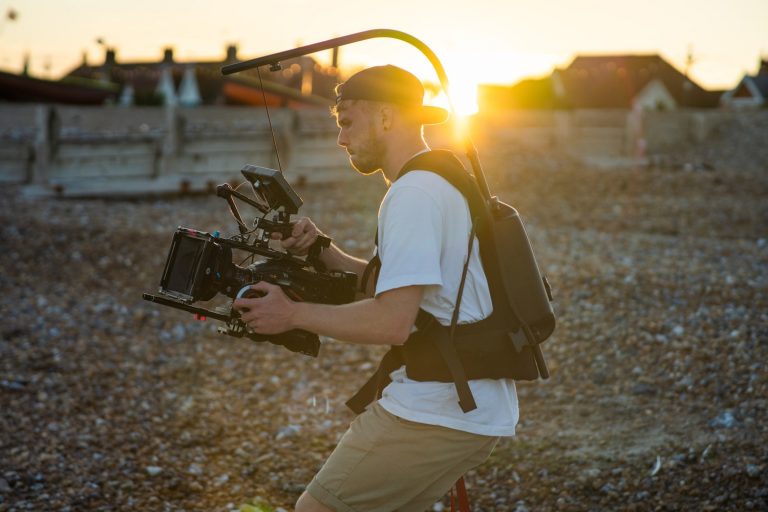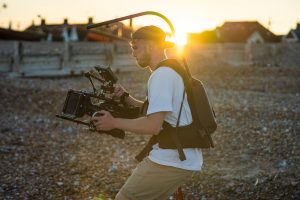 One reason why people use shotgun mics in film making is that it allows filmmakers to be able to better record audio that is far away from the camera.
The mic is also effective for picking up sound effects, like focusing on the sound of a person entering through a door.
The only downside to the shotgun mic is that it is not as effective as using lavalier mics to pick up dialogue from the chest area.
However, for people who are looking to record high-quality audio without getting too much background noise, a shotgun mic can capture good quality audio.
---
---
Related Guides:
---
How to Choose a Shotgun Microphone for Film Making
1. Frequency Response
The frequency response of a shotgun mic ranges from 20 hertz to 20,000 hertz. Most of the shotgun mics have a frequency response that is highly sensitive to the bottom end and high range. It will be better if you can find one that has a flat frequency response. It will be perfect for recording dialogue or sound effects when you need to balance out the lows and highs of the audio.
2. Polar Patterns
This is one of the most important features to consider in a shotgun mic. The polar patterns are measured in three dimensions, which are angle, axis, and off axis. The ideal pattern will cover a wide area and will be able to capture audio from the front and back at the same time. It is important to note that more coverage of sound does not necessarily mean better quality audio. You should choose a shotgun mic that has good off-axis rejection performance to reduce noise from the background or room noise.
3. Directionality
The high end of a shotgun mic is very directional, but it also has a wide rejection pattern for noise. A shotgun mic will often reject the lowest frequency noises, even if they are close by. You should be able to choose one that has good directionality to pick up the sounds you want to record while filtering out the unwanted ones.
4. Output Impedance
The typical shotgun mic outputs an impedance of 600 ohms. The microphone can be connected directly to the camera, or it can be connected to a phonograph interface with phantom power. You can also use a preamplifier to get more control of the audio signal. You should choose one that will work with most of the film production equipment that you may have.
5. Wind Reduction
It will be best to choose a shotgun mic that has a good wind roll-off, which means it will reduce noise from wind. The ideal microphone should be able to reject wind noise up to 30 or 40 feet away. If you are mostly filming outdoors, you should choose one that is effective at reducing this type of noise. A low-frequency and high frequency filter can also help reject hiss and background sounds.
6. Ratings
The ratings of the shotgun mics are always measured in SPL or decibels. The ratings are usually measured in a range of 60 to 120 dB. You should choose one that has a good rating for a consistent signal. It is important to choose a shotgun mic that can go up to 125 dB because it will be better at handling loud sounds, such as gunshots or explosions. A high SPL is also recommended if you want the mic to be able to pick up the sound without having to turn the gain right down.
6 Best Shotgun Microphones for Film Making
1. Sennheiser Pro Audio MKH416-P48U3

Sennheiser MKH416 is one of the best shotgun mics for film making professionals. It has hyper-cardioid pickup pattern which makes it a great tool for both field and studio recording sessions. The mic works perfectly in recording live band, dialogues, speeches, which do not require directional control. However it is also applicable to outdoor conversations, interviews and broadcast announcements. In addition, it has a low-cut filter that reduces unwanted sounds from wind and other background noise. Sennheiser MKH416 is also equipped with a cardiod pickup option which makes it indispensable for recording instruments and drummers in close quarters.
2. Audio-Technica AT897 Line/Gradient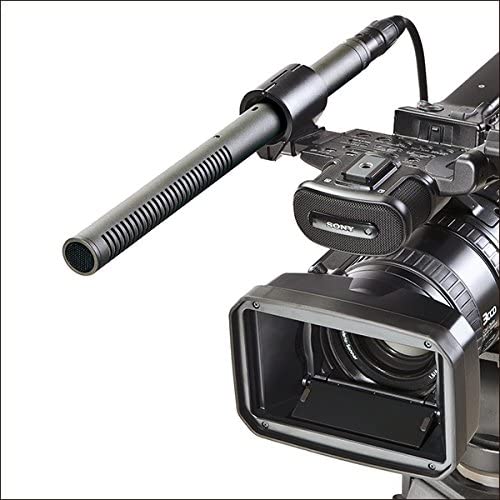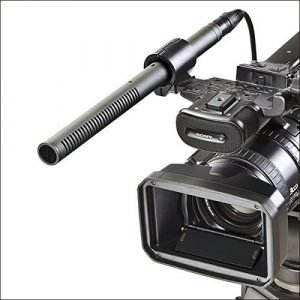 And the second best shotgun mic for film making professionals is Audio-Technica AT897. The mic has a line and gradient directional pattern. It provides a maximum gain before feedback and is ideal for live sound reinforcement, broadcast and recording applications. Uniquely, it also features gold-plated 3-pin XLR connector which greatly enhances the audio output. It has a frequency response of 20Hz-20kHz and is capable of handling high sound pressure levels. It is one of the top options for film making professionals when it comes to close-talking and live vocal recording. The mic is very loud, has a super cardiod pickup pattern and an integrated shock mount.
3. Rode VideoMic Microphone Pack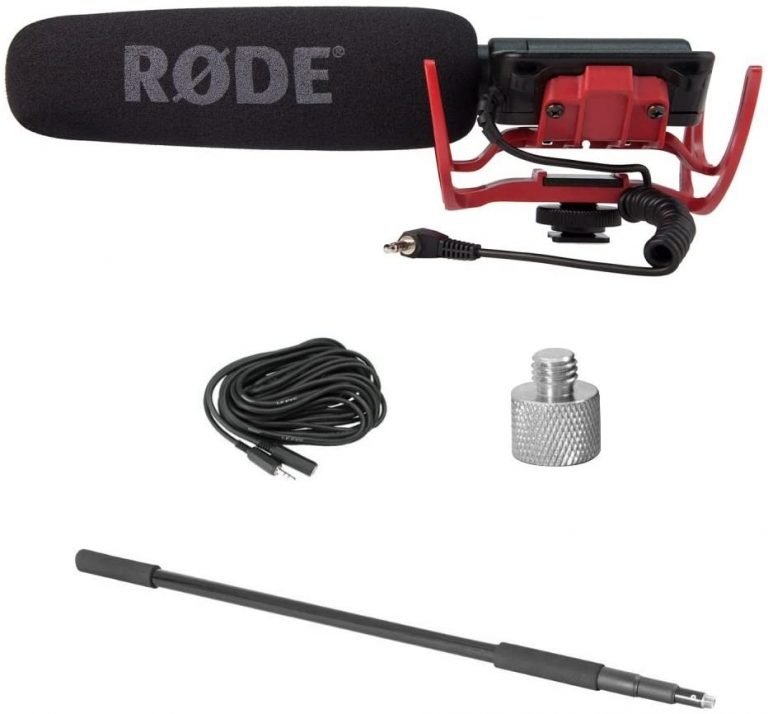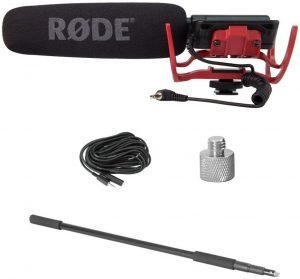 The Rode VideoMic is a shotgun microphone that is ideal for use in video production. It comes with a built-in Rycote Lyre suspension to prevent unwanted vibrations reaching the capsule. First of all, you can record clear sound without the need to worry about handling noise. The included wind noise filter, meanwhile, works effectively in minimizing low and mid-level winds while at the same time retaining the warmth of vocals and capturing subtle nuances of your subject's voice. Rode VideoMic has a super-cardioid pickup pattern and is very easy to connect with your camera or camcorder. It has a frequency response of 50Hz-18kHz and is quite accurate in capturing the frequencies of your subject.
4.

AKG Pro Audio C747 V11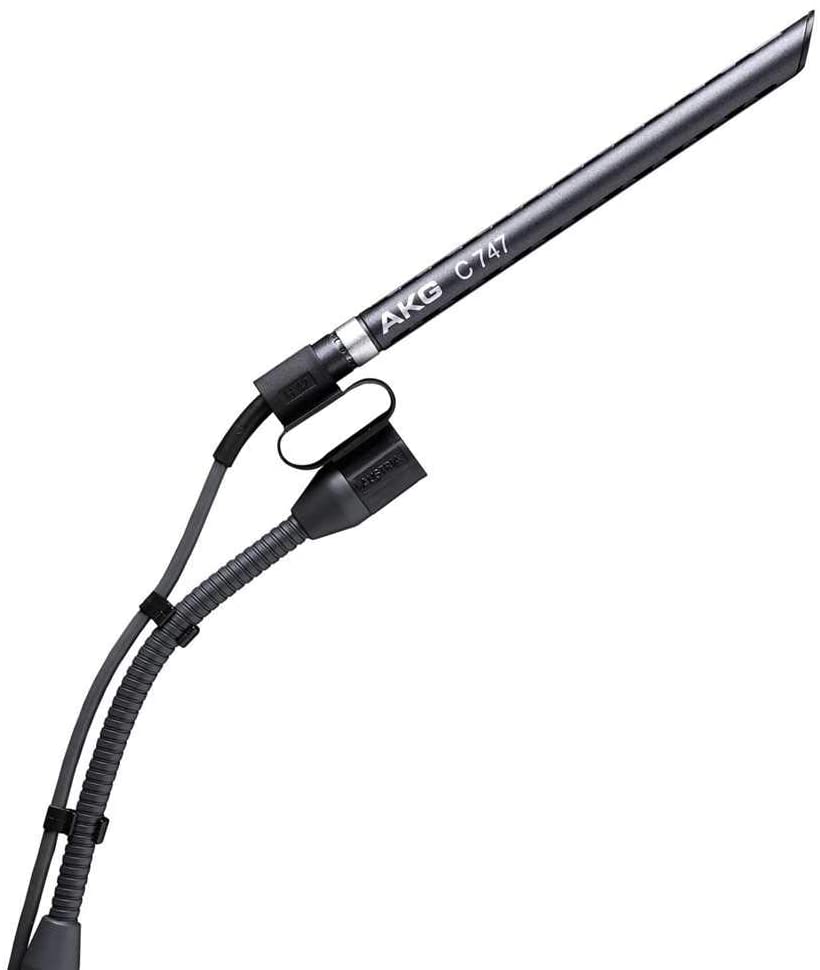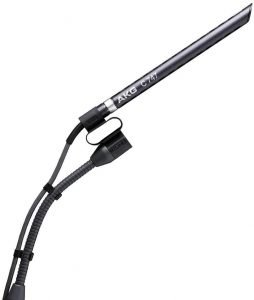 AKG Pro Audio C747 is a dynamic shotgun microphone that features a cardioid pickup pattern. It offers a low self noise and its durable die-cast chassis makes it suitable for live performance applications as well as recording of instruments, vocals and other sound sources. On top of that, the mic is compatible with XLR connections and can be mounted on tripods or receivers via its adjustable clamp mount.
5. Rode NTG5 Location Recording Microphone Kit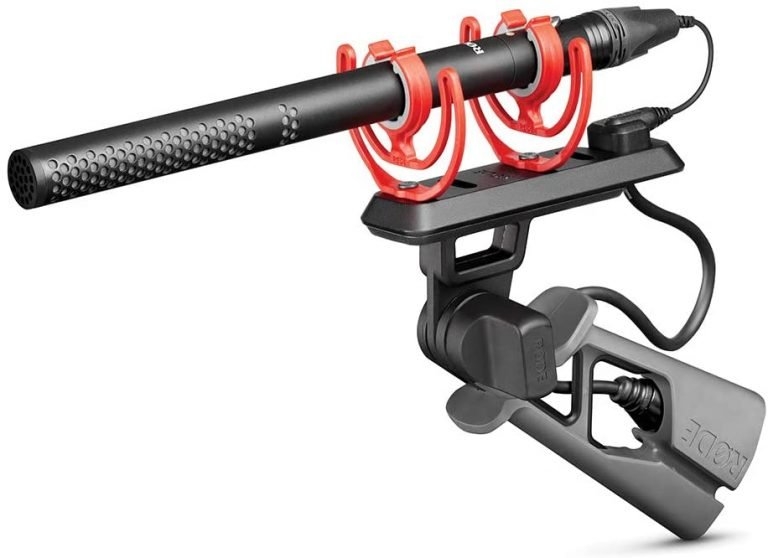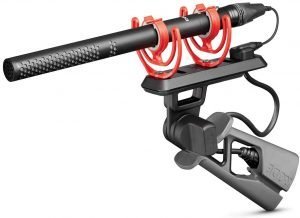 The Rode NTG-5 is a dynamic shotgun microphone kit that is designed to provide high-quality sound recording in many different environments. The mic comes with a rugged aluminum housing, an unidirectional condenser capsule and balanced XLR outputs. In addition, the NTG-5 can be used as part of a complete audio kit for studio recording, sound mixing or live broadcast applications.
6. Neewer 14.17 Uni-Directional Mono


Neewer is a perfect microphone for those that are in need of a budget-friendly recording microphone. The package includes all the things that you may need to use this mic for your video like the shoe mount, wind foam and even an elastic band. What's more, this mic also comes with interchangeable cardioid and omni-directional capsules. The cardioid capsule offers low noise pickup pattern while the omni-directional one provides clear sound pickup from 360 degrees.
FAQ:
Q: How to use a shotgun mic?
A: Wear Headphones. The use of headphones while recording with a shotgun mic is a great way to check the audio's result right after the shot. Set the Right Levels. … Proximity. … Position Correctly. … Minimize Sound Reflection. … Padding the Room. … Placement. …
Q: How does a shotgun mic work?
A: Shotgun mics are long, narrow tubes with slits evenly spaced along each side and a capsule near the rear end. Also called interference tube microphones, these mics are designed to allow sound from in front of the microphone to pass through the tube to the capsule. At the same time, sounds from the sides must enter through the slits.
Q: What budget shotgun mic is best for filmmaking?
A: Sennheiser MKE 600 (Our Pick) Audio-Technica AT897 (Best Value) Schoeps CMIT 5 (Premium Option) Sennheiser MK416 RØDE VideoMic Pro+ Shure VP89M RØDE NTG5
Q: What is the use of a shotgun microphone?
A: Shotgun microphones are most commonly used for recording dialog. They are often used for capturing speech for films, TV shows, YouTube videos, news broadcasts, speeches and conferences. Additional uses include recording wildlife species and spot effects. All of these uses have one thing in common: one primary focal point.