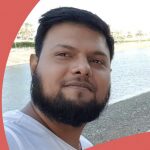 Syed Sohaib Hasan Shah is a enthusiast house producer & DJ. Sohaib originally started out DJ'ing at the age of 19.
He found he wanted to branch out and try his hand at producing his own music, mid-2017 she began his quest to make what is locally known as "bounce" Music.
Alternatively, It Is known as "Scouse House" music. A few years he started to get a good idea of how things worked and decided In 2019 he would leave the underground music scene and go into a more commercial side of Music.
This blog is dedicated to all the basic instruments of producing music including product reviews & informational content.
This website (https://www.ayoungmusic.com/) is owned & operated by Syed Sohaib Hasan Shah.
---